Nun in the Chamber
Play as a nun who must purge the basement of evils. Outnumbered, and out of ammo, can you make it through the hordes of enemies?
Made with the theme "Start with Nothing" for Ludum Dare 45, thus in this game you start with no ammo, forcing you to use your gun as a melee weapon.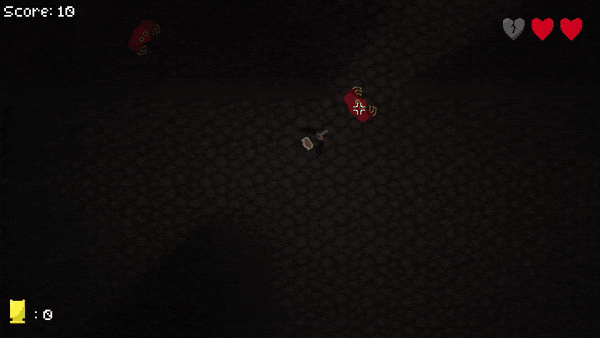 CONTROLS
WASD to move
Mouse for direction
Right click to aim
Left click to melee attack
Left + Right click to fire (if you have any bullets)
E to throw your gun (stuns enemies)
Space to dodge roll
NOTES
Elite enemies must be stunned before they will take damage.
Download
Click download now to get access to the following files:
LD45_NunInTheChamber.zip
1 MB